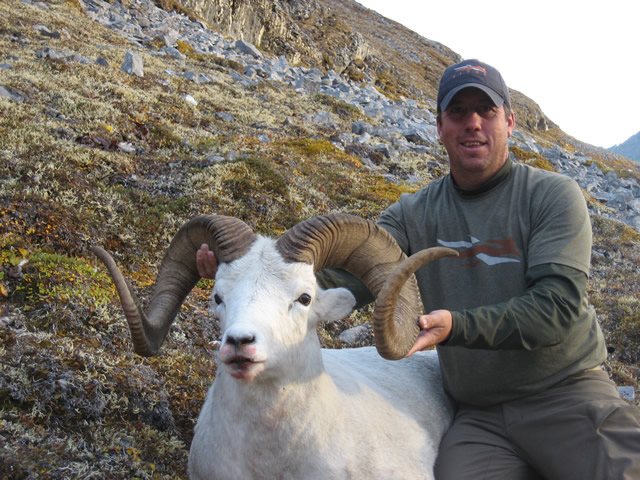 The sheep hunt of a lifetime in Arctic Alaska! For many hunters, the pursuit of snow white Dall sheep ram in Alaska is the very pinnacle of hunting.
Our sheep hunting area is a treasure chest. It contains some of the most beautiful country in Alaska as well as wildlife populations that are truly outstanding in variety and abundance. This is an area with few hunters, and outstanding populations of Dall sheep, caribou, grizzly bear & wolf. You will also find excellent fishing for grayling, arctic char and Dolly Varden.
Over the past few years this sheep hunt camp has produced some very good trophy rams with nearly 100% success each season. Most rams over the years have ranged from 35″ to 40″, some with wide flaring tips & others with tight curls & heavily broomed horns.
Our sheep hunts are 1×1: 1 hunter & 1 guide per camp in the field. If you wish to hunt with a friend or family member let us know, but we do suggest hunting 1×1, as this will improve your odds for taking a trophy. Our hunts are designed to maximize your opportunity to harvest the big game trophy of a lifetime and experience the best that Alaska has to offer.
Read Bo Settle's adventure: An Alaska Dall sheep hunt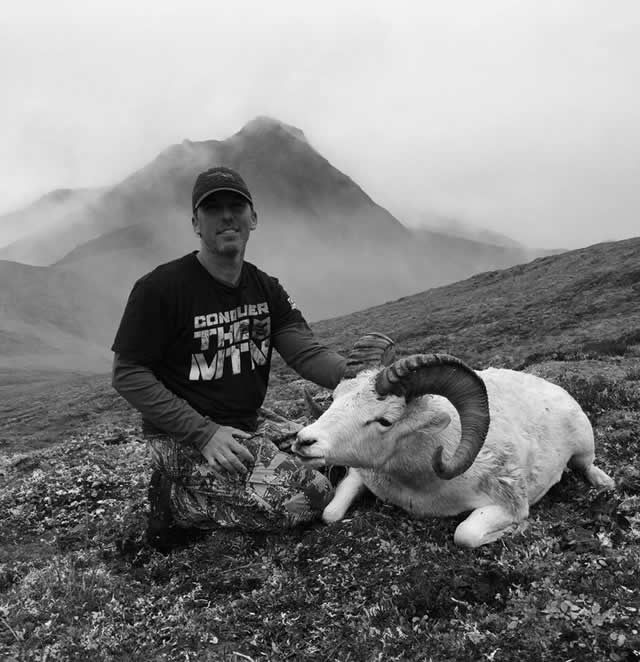 Pre-hunt physical conditioning is very important for sheep hunting in any mountainous area. However, we'll set up a hunt tailored to your level of physical conditioning. This will optimize your chances of taking a trophy ram. This is a trip on which you can enjoy a great time in the wilderness of Alaska and collect a great trophy at the same time.