We are now offering Alaska Moose Hunts!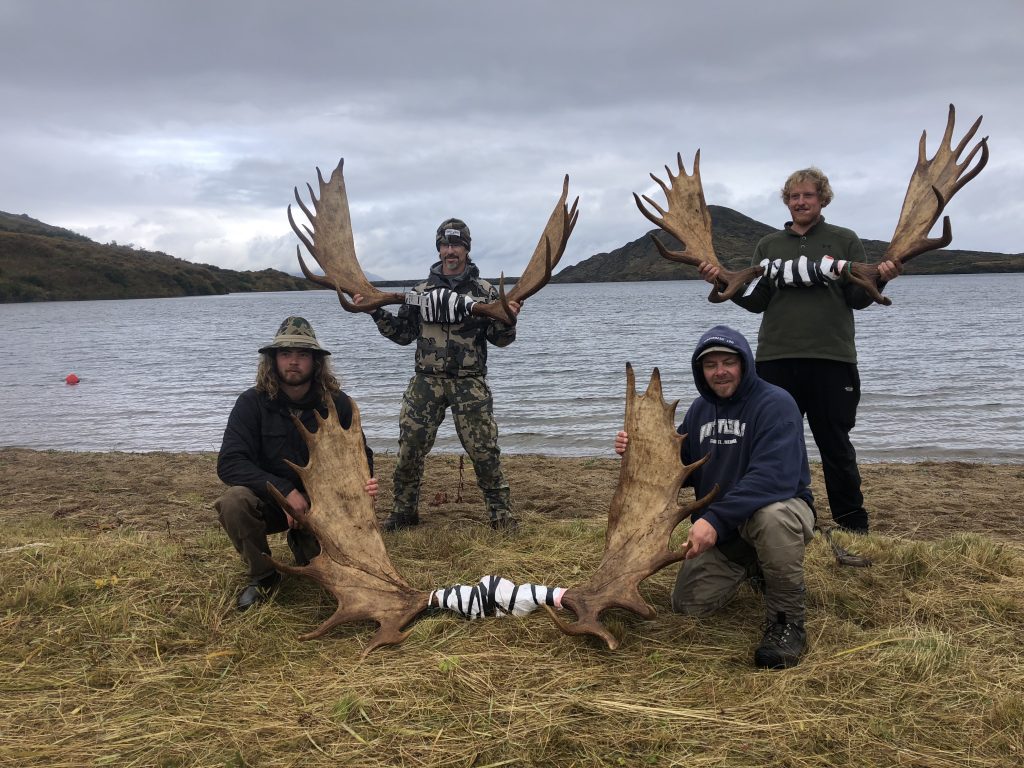 UGASHIK CAMP – Alaska Peninsula
Ugashik Camp Moose Hunt (AK Peninsula)
Moose Hunt Price: $26,000.00

Non-Hunter Fee: $8,500.00
Moose Hunt Dates: Sept 10-19
Arrive Camp: Sept 8 – 9

Included:

Included:
Charter Fees from Anchorage to camp and return
Food
Lodging in the field
Guide
Trophy/Meat Care in camp
Ground Pad
Transportation in the Field
Shipment of cape/antlers/hides/skulls to D&C in Anchorage

Not Included:
License and Tags: Moose $800.00. Hunting License: $160.00
Sleeping Bag
Hotel/food/lodging before and after hunt
Meat Processing and shipping to your home
Trophy Care/prep at D&C
Packing and shipping from D&C to your Taxidermist
Trophy Fees
Gratuities.
Trip Insurance (Highly Recommended. Ripcord

Itinerary:
Lake Clark Air from Anchorage to King Salmon > Branch Air from Port King Salmon to Field > Hunt > Field to King Salmon then to Anchorage (Lake Clark Air)

Early departure can be arranged if you complete your hunt early.

Hunt Details:
You will arrive spike camp 8 – 9 Sept. You will be hunting out of a tent camp. Either 8×8 or 10×10 tents. Cots and sleeping pads will be provided. This is a spot and stalk hunt, you will be hunting hill tops glassing and calling.

The physicality of this hunt on a scale of 1-10 is a 5 until the moose is taken and then it is a 9. Moose can weight between 1000-1200 pounds and all meat has to be salvaged from the field. It is usually 7-9 trips to get the meat cape and antlers back to camp or a landing strip. If you feel you cannot help with the packing you can hire a packer (we will provide for $300 per day) Please call and we can answer any questions you may have and discuss the hunt further. Look forward to hunting with you.
Moose Hunts – Alaska Range
12 Day Hunt
$18,500 – $19,500

September 1 – 12
September 14 – 25
Includes transportation to and from Anchorage.
Contact us for Information!