Welcome to Deltana, Alaska's Premier Hunting Outfitter!
Alaska big game hunting is a thrilling and memorable experience for any trophy hunter, and Deltana Outfitters, the premier Alaska hunting guide service, does it best! Alaska big game hunting for Alaska Brown Bear, Alaska Grizzly Bear, Dall Sheep, and Caribou is what we DO! When the hunt is on, Deltana Outfitters, the premier Alaska hunt guide service, does it best!
Brooks Range, Alaska - Fall
Grizzly Bear Hunt Information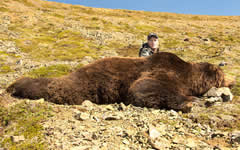 Alaska Peninsula - Spring/Fall
Bear Hunt Information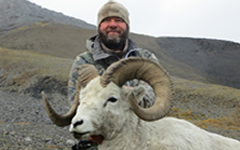 Brooks Range, Alaska - Fall
Dall Sheep Hunt Information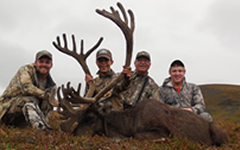 Brooks Range, Alaska - Fall
Caribou Hunt Information
Our reputation for excellence in location, hunting areas, guides, accommodations, amenities and experience, Deltana Outfitters sets the bar for excellence and value for Alaska Guided Hunts.
Before You Book a Hunt, Do Your Homework!
Trophy Hunting in Alaska is serious fun for serious hunters, and our top-of-the-notch guides are serious about your experience. We are committed to making your Alaska hunt adventure the memory of a lifetime. When the trophy is your goal look to Deltana Outfitters for a successful and unforgettable adventure. We welcome you to browse our site, get to know our team, enjoy our hunting photo gallery, read our testimonials, and get in touch to discuss your next big game hunting adventure.
Congratulations to our APHA Award Winners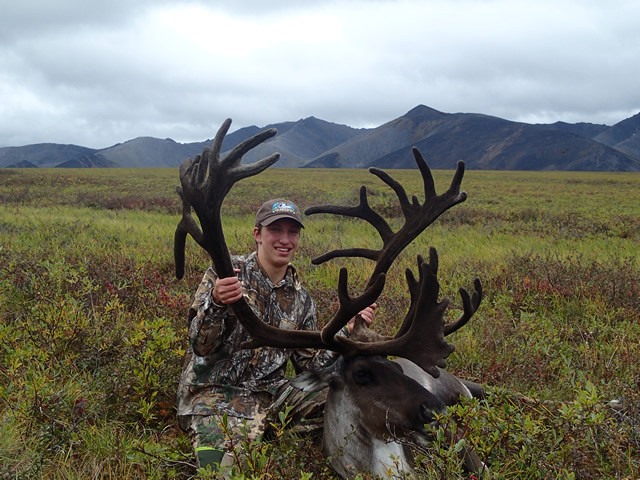 APHA 2016 1rst Place Caribou
Robert Long, IV with Deltana Guide Jeff Sibert Score 408 1/8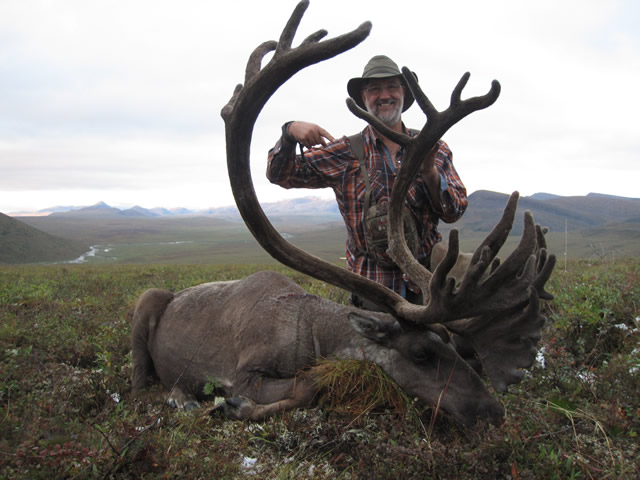 APHA 2016 2nd Place Caribou
Brent Lavergne with Deltana Guide Jim Hakin for 2nd 398 2/8
Our Alaska Hunting Areas
Our areas, the Brooks Range and Alaska Peninsula, are two of the most beautiful places in Alaska, with abundant bear, Caribou and sheep. But don't let that fool you! Alaska's scenic beauty can also can be harsh and unforgiving . In demanding conditions, the guides, accommodations, equipment make the difference between a tough week in the bush, and an ultimate hunt.

Let's Talk Hunting!
Visit Us at
Dallas Safari Club
Booth 2745-2747
January 4-7 2018
Jan 2018
SCI
January 31  - February 4 2018
Booth 4325-4327
---
Meet Our Guides
Equipment for the Hunt
We use and recommend equipment from companies we have tested and trust. When we discuss your Deltana Hunt, we will also provide an equipment information sheet and checklist. We invite you to contact our preferred suppliers when purchasing the items you will need for the most comfortable and successful hunt.
(Click image to view bios)
A message from Bob Summers…
Being Prepared for Your Alaska Hunt
As we all know in hunting there are endless variables beyond our control (weather, game movement, and of course Mr. Murphy and Lady luck) when it comes to a hunting trip, but there are also many that we can control (gear, mental and physical preparedness) to increase our odds for success and a more enjoyable experience.
As far as gear I'll hit this one real quick.  Whether you're hunting Alaska, Montana, Louisiana, Africa, New Zealand, or Russia ask the outfitter what type of gear they wear.  That is your best indicator because they are the ones in the field for countless days and they have to have use something that works.  I recommend KUIU or Sitka gear and they will pretty much take care of your gear needs wherever you may hunt in the world.  So now that that's settled let's get to the other aspects.
This is a big one for me; Mental and Physical Preparedness.  I cannot stress the importance of these two when it comes to hunting. Let's start with physical because 99% of the time if that is taken care of the mental part will follow suit.
Be in the best possible shape you can possibly be in for your hunt.  I can't stress this enough.  You have a substantial investment in your hunt, don't you owe it to yourself to be as physically prepared as possible for your hunt?  Not only will the experience be that much more rewarding but if it does take that little extra push to seal the deal you'll be ready.  Start training months prior with a mix of strength training, endurance training and carrying a pack doing some hiking.  By no means am I saying you have to be this super human athlete, but just be in YOUR best shape.
We are committed to make this the best hunt of your life and are willing to help in any way we can.  We can set you up with diet programs and training programs that are customized to you and tailor to the specific needs of the hunt. We can virtually and telephonically guide you every step of the way to ensure this is one aspect that cannot adversely affect the outcome.
Concerned about getting in shape for your Alaska Hunt?
Get in touch with us! We can help!
Recommended Products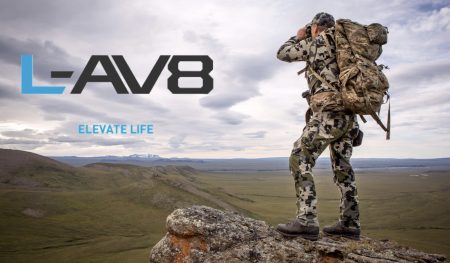 The L-AV8 technology allows extraordinary performance by means of an electromagnetic infusion. The patent-pending process heightens the brain-to-body connection, stimulating the body's ability to achieve an elevated lifestyle for individuals seeking to improve their overall sense of well-being. Learn More…
---

Sold Here.
Take Your Pre-Hunt Training
to the Next Level!