Here's where we are located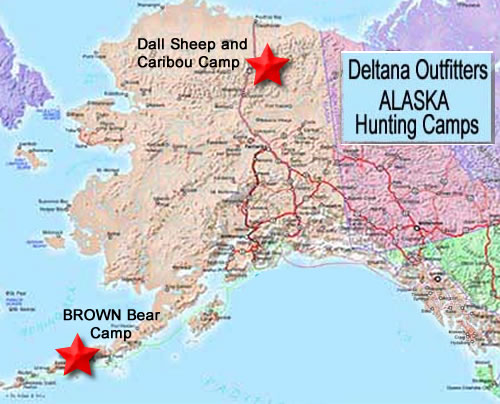 Click on the map for information about the camp
As the map shows, we have several Alaska hunting opportunities: 1)  near the south end of the famed Alaska Peninsula in  Game Management Unit (GMU) 9 for big brown bear (two camps); 2) in GMU 21 in the big grizzly country of western Alaska; and 3) GMU 26 in the Brooks Range for Dall sheep and caribou.
.
Most of our camps are in Alaska wilderness areas. You will be many miles from the nearest pavement of the North American road system.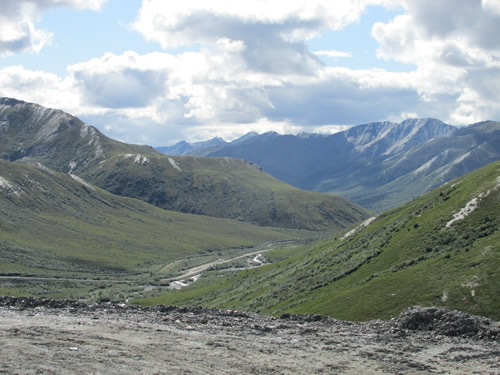 With these camps, Deltana Outfitters offers you a wide variety of hunting opportunities covering vast and varied areas of Alaska from the Brooks Range all the way to Southwest Alaska.
Bottom line: we can provide the Alaska wilderness hunting experience you are looking for. Call (907) 750-4882 or e-mail today, and let's talk about how our locations can provide you excellent hunting opportunity.