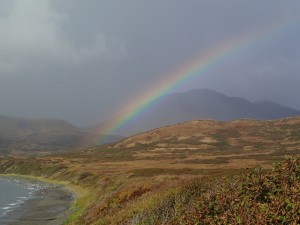 Our Brown Bear Camp is located in the village of Sand Point on Popof Island. While in Sand Point you will be staying in a bed & breakfast that we lease every year. From there you will fly via bush plane to the mainland to the Izembek National Wildlife Refuge where our guide concession is located.
This is one of the most magnificent places in the world.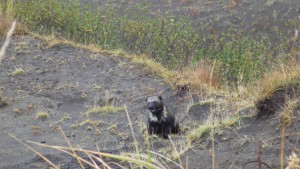 Whether you're hunting the beaches or up in the higher country, it just doesn't get any better. You will either be hunting one of our beach camps or one of our higher camps towards the foothills of the mountains.
Weather
It can be rainy and windy, but when that big boar walks within range it is all worth it. Check the Deltana Gear List, or give us a call, to discuss gear recommendations for your Alaska Peninsula Deltana hunt.
The Bear, and a Promising Future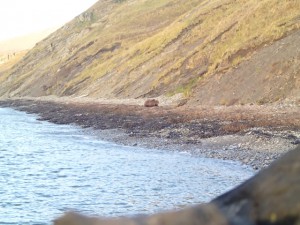 Since we have started operating there we have enjoyed a 9'5" average on our brown bears and every year we usually take 2 to 4 bears that square over 10'. By harvesting the larger boars we have seen the population increase tremendously over the past 10 years. It is not uncommon to see 8-10 bears per day. The Alaska Peninsula is definitely a hunting adventure that every hunter should experience at least once in their lifetime. Abundance of game, vast variety of wildlife and sea life, and the uniqueness of a place that has hardly been touched by man it is an experience beyond words.