Alaska Hunting Resources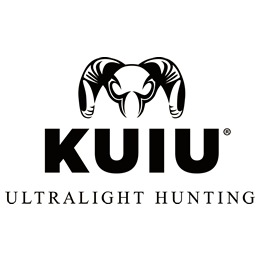 Ripcord Travel Insurance
Click here to view Brochure
Ripcord is a travel insurance program that offers medical, security evacuation and rescue services. In the event of a medical or security emergency, Ripcord's team of special operations veterans, Stanford Medicine affiliated physicians, paramedics and rescue specialists will act quickly to bring you to safety.
Alaska Wildlife Refuge Links 
Sheep, Caribou and Grizzly
Brown Bear
Alaska Outdoors Supersite — Extensive Alaska hunting information as well as other outdoors info.  Active forums, Alaska hunting news, Alaska fishing news, an online magazine, Alaska outdoors wiki and the most extensive collection of Alaska outdoors hunting books and video/DVD anywhere are also part of the website.
The Alaska Department of Fish and Game provides extensive hunting information.
Barnes Bullets
When you are hunting dangerous game like Alaska brown bear it's important to have the best bullets you can buy.  We recommend Barnes Bullets for their superior killing performance.
Foundation for North American Wild Sheep

Bob and the guys at Barney's have been great friends and we and our clients have worked with them for many years.  They are the specialty shop in Alaska and definitely can get you set up for a hunt with Deltana.

"Welcome to Barneys Sports Chalet, we have been supplying hunters with the best hand selected gear since 1963. As a specialty outdoors shop we are committed to providing you with outdoor gear that actually works. You will also find on this website our exclusive brand, Frontier Gear of Alaska. Tested from the high mountains of Tajikistan to the extreme conditions of Alaska, these custom products were designed for high performance and durability. Combine our hand-selected products with the expertise of our knowledgeable sales staff and you can rest assured you will have gear that suits your specific needs.
Just like our business philosophy, our website is also unique. This website was designed to be used as a reference tool. In order to maintain the personalized service that Barneys is known for we will be accepting emailed or phone orders only. Once you have emailed your request a Barneys Sports Chalet gear specialist will contact you to discuss your order. It is our priority that you receive the gear that best suits your needs.
Please take into consideration that many of our hand selected or specialty items are in limited supply, so plan well in advance. We look forward to having you visit us in our Anchorage store or talking to you on the phone.
Good hunting,
Bob Hodson, Owner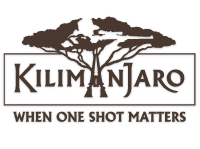 Our clients have enjoyed expert and timely results from Animal Artistry, a Reno-based taxidermist.  We recommend them with the full confidence that they will do the same for you.
Alaska Fishing Resources

Great Alaska salmon and halibut fishing charter trips and vacations from historic, beautiful Sitka.  Take a look at Big Blue Charters scrapbook for some of their impressive results.
Another great Sitka fishing opportunity: Reel Class Charters.  Fish for halibut and salmon and more in one of Alaska's favorite fishing locations.
Other resources
Hunting South Africa doesn't get any better than Thormählen & Cochran Classic African Safaris.  We know Peter Thormählen personally, and we are confident that he can arrange an African hunt for you that you will always remember with pleasure.
NOTE: Deltana Outfitters does not assume responsibility for the content of these or any other pages linked from this website.  These are provided solely for the convenience of our website visitors.