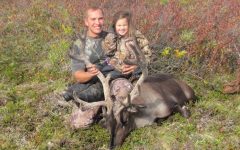 Dusty Spencer was born and raised in Oregon where his passion for everything outdoors was ingrained in him. At a young age he started hunting, fishing, and camping with his dad and grandfather. His passion for hunting only grew once he moved to Alaska with his father in 1997 at the age of 13.
Dusty began trapping, and hunting with his uncle where his knowledge of the Alaskan wilderness and its animals has grown. Dusty has over 16 successful years in Alaska hunting everything from Caribou, Dall Sheep, Brown/Grizzly Bear, to Moose. His determination, passion, and respect for the Alaskan wilderness are key to his success in the field.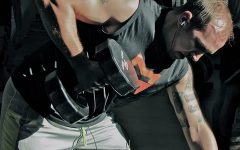 Dusty is a staunch advocate and ambassador of hunting and conservation. He is also focused on fitness and preparedness. Countless hours a week in the gym and on the range ensure he is as prepared as he can be and that no challenge is ever too great.
There is definitely no quit in Dusty. He will always go the extra mile for success. We are very excited to have Dusty join the Deltana Team and looking forward to a bright future with him.